Home
>>
Lifestyle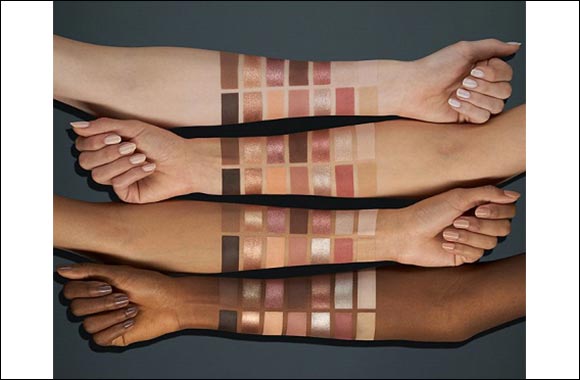 Girls' Night Out Makeup by CATRICE
United Arab Emirates - October 31, 2020: Curling up on the sofa can be a good weekend option, but let's change it up and have a girls' night out and enjoy the city life. Call your best friends, choose a killer outfit, and bring out the pro make-up artist in you and glam up. Bold Shimmers will be the theme!
We chose some of our favorite CATRICE products to create a look that will not only turn heads but will also accentuate your natural beauty and make you feel confident.
Step one, after you have washed your face and used your favorite moisturizer, prep your skin using a primer
We chose "PRIME AND FINE ANTI-RED PRIMER" saturated with hemp seed oil to nourish and moisturize your skin, hence, form an ideal base for your foundation. Thanks to its green tint, it will neutralize any redness on your face too.
Step two, now your canvas is ready for concealer and foundation
"INSTANT AWAKE CONCEALER" has a buildable texture, offering a fresh and smooth natural finish, yet guaranteeing dark circles are non-existent! Plus: it provides an anti-wrinkle effect and visibly reduce small lines. As for the foundation, our go-to vegan pick is the ultra-lightweight "HQ LIQUID COVERAGE FOUNDATION", ensuring an even matte complexion that will last up to 24 hours.
Step three, it's all in the eyes
All you need to create a professional shimmery eye is the perfect eye shadow palette. We chose "PRO NEXT-GEN NUDES EARTH SLIM EYESHADOW PALETTE" that has 14 highly pigmented intense shades. Their powdery textures are also very easy to blend making your shimmery smokey eye process effortless. Dramatize your look with CATRICE's "LASHES TO KILL SEXY VOLUME MASARA" to add length and volume to your lashes with one stroke only!
Step four, plump up your lips in seconds
Menthol and chili are the effective ingredients in our "VOLUMIZING EXTREME LIP BOOSTER". You will feel a tingling sensation at first, but the final result is a glassy stunning plump lip with a slight pink tint.
Home
>>
Lifestyle Section