Home
>>
Healthcare & Medicine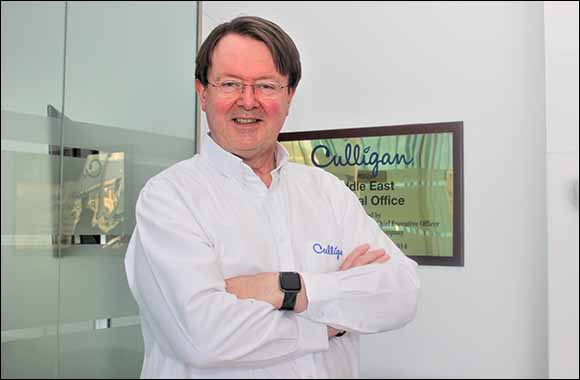 Career in Water Treatment Can Lead to Key Role In Developing Vital New Technology
Dubai's 'water doctor' turns spotlight on essential water hygiene for students at university's virtual career fair
Dubai, UAE - 30 October, 2020: Rodger Macfarlane, the chemical engineer who has become one of the Middle East's leading water treatment experts, says a career in making water safe offers students a wealth of opportunities to help develop vital new technology.
Macfarlane, Technical Director of Culligan Middle East, will trace his career journey and give insights into the growing importance of water hygiene when he addresses students during the Curtin University Dubai Career Fair starting on Sunday.
The annual event has been revamped into a virtual week of interviews, information sessions and workshops in view of the Covid-19 restrictions.
Macfarlane will have one on one career advisory sessions with five chemical engineering students before taking the student body through his career journey, the job of making water safe in the home, office, hospitals and across industry, and the importance of proper hydration.
"Water treatment covers a huge range of applications, and a career in this business presents chemical engineering students with the chance to play an important role in the development of new water hygiene technology," said Macfarlane, known in Dubai as 'The Water Doctor'.
"As a result of the coronavirus, people are taking their own personal sanitisation, and sanitisation of surfaces, much more seriously, and the same will happen in terms of water hygiene.
"Technology is key. For instance, we're currently developing new technology for use in pre-treatment in the food service and commercial drinking water markets, which affects every one of us".
Macfarlane is currently driving an awareness campaign on the importance of proper hydration in the workplace as a means of boosting employees' immune system and enhancing their productivity.
Earlier this year, he went into the Culligan laboratory in Dubai to convert a water treatment product into a sanitiser now in demand around the Gulf region and Africa.
Macfarlane graduated as a chemical engineer from the University of Surrey in the UK. He has spent over 15 years in the Gulf, joining Culligan Middle East in 2011, taking charge of their accredited water testing laboratories, chemical products and water hygiene products and services.
Home
>>
Healthcare & Medicine Section