Home
>>
Real Estate & Retail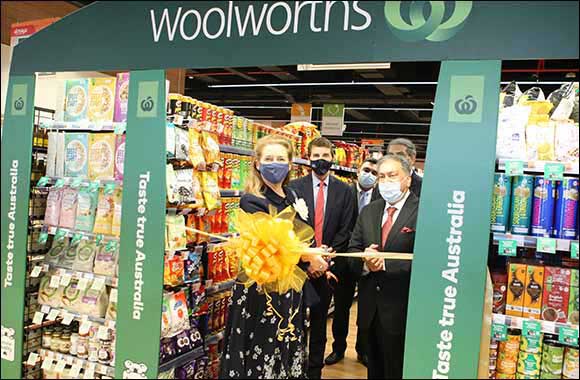 Al Maya Group Officially Launches 'Macro' Brand of Woolworths in UAE
Australian Ambassador to the UAE H.E. Heidi Venamore PSM attended the official launch event in Dubai

Dubai, United Arab Emirates, Oct 28, 2020: Al Maya Group on Wednesday officially launched an exclusive range of Woolworths products at its supermarket in Dubai, said Group Director Kamal Vachani.
Australian Ambassador to the UAE H.E. Heidi Venamore PSM attended the official launch event in Dubai at Al Maya Supermarket.
Mr. Vachani said, "It is a great honour and privilege for Al Maya Group to welcome H.E. Venamore for the official launch of 'Macro Wholefoods Market' and 'Macro Organic' brands of Woolworths exclusively at Al Maya Supermarkets across the UAE.
Woolworths is Australia's national brand, and its Macro brand is the country's largest healthier food brand, which provides pure, wholesome food that makes eating healthy, tasty and easy.
The Macro brand is built on the philosophy of "what's inside matters", placing great importance on products containing only real, whole food ingredients – and nothing else.
Woolworths and Al Maya Group joined hands last year, and Australia's national brand has been supplying its range of grocery products on an exclusive basis to Al Maya Group for more than a year now.
During this time, Woolworths has supplied Al Maya with around 200 individual SKUs across all grocery categories – including breakfast foods, snack foods, cooking needs, condiments and canned goods.
Mr. Vachani informed the Ambassador that Woolworths products are available at all Al Maya Supermarkets across the UAE and also mentioned that these products are very well accepted by Al Maya customers.
The Ambassador appreciated Al Maya Group's efforts in promoting the Australian brand.
Home
>>
Real Estate & Retail Section