Home
>>
Healthcare & Medicine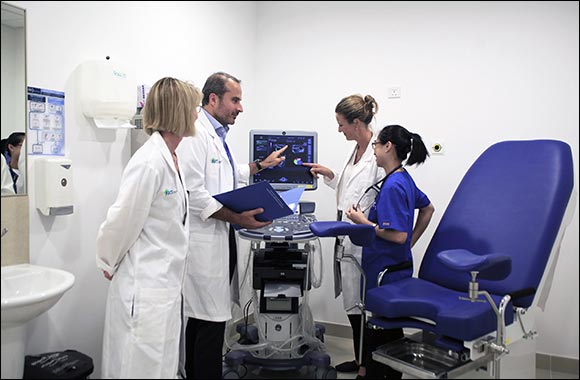 ART Fertility Clinics Record 78 Percent Success Rate
Highest success level documented across its UAE clinics

Abu Dhabi, UAE, 22 October 2020: ART Fertility Clinics, previously known as IVI- Middle East Fertility Clinics, have achieved a landmark achievement in August, with its UAE centers recording 78 percent pregnancy success rate. This is considered as the highest level in the history of the healthcare facility and in the region.
"The almost 80 percent success rate of our clinic in the UAE is the result of our continuous efforts to refine our techniques to help fulfil the dreams of couples who are struggling with their fertility. Also, as our team of doctors become more experienced in their craft, more and more patients are benefiting from our world-class expertise," Prof. Dr. Human Fatemi, Group Medical Director for ART Fertility Clinics, said.

"This milestone is a win for all our patients, our organisation and the whole of the ART industry in the region. We are growing and becoming better, and we intend to continue on this path to help more patients, our main priority, who are looking for best-in-class fertility treatments."

The latest development has further strengthened ART Fertility Clinics' leadership in the field of Assisted Reproductive Technology (ART) in the region. Since opening their doors, ART Fertility Clinics have been helping jumpstart the parenthood journey of many childless couples worldwide who have been seeking their modern and personalised medical approaches to various infertility problems.

Apart from Abu Dhabi, and ART Dubai, Muscat clinics also operate to offer a comprehensive range of fertility treatments supported by science and advanced technologies. Their treatments are designed to address the growing cases of fertility issues in the region. Currently, the clinic is also offering a 50 percent discount on its first consultations in its center in Oman, in celebration of Omani Women's Day.
Home
>>
Healthcare & Medicine Section