Home
>>
Lifestyle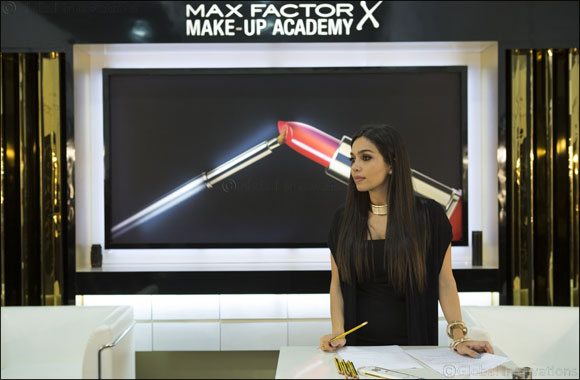 Max Factor Academy – The Region's Leading KHDA Certified Make-up Academy moves to Dubai Investment Park
Professional make-up courses and a network of expertise, mentorship and job placements are now being overseen from its new headquarters
Dubai, UAE, April 30 2017: The region's leading academy in the field of make-up artistry has opened its doors at its new headquarters in the region, at #25, Dubai Investment Park. The academy offers a KHDA certified training program that has been developed in line with the Max Factor ethos of harnessing the power of transformation and will teach make-up enthusiasts and aspiring make-up artists the core fundamentals of the craft.

Max Factor has always been at the forefront of innovation; from the moment Mr. Max Factor coined the word make-up over 95 years ago, the brand has cemented itself as the true pioneer of the craft. Recognizing a need for an innovative institution that caters to the MENA region and provides both the education foundation and practical skills, the Max Factor Academy is a platform designed to educate, inspire and adequately equip both beauty enthusiasts and aspiring make-up artists. The academy fuses the impressive array of products from the Max Factor portfolio with the techniques that the brand has originated—including the color harmony principles that are the basis of the Max Factor ideologies.
Co-founder of the Max Factor Academy and Max Factor Regional Makeup Artist, Samira Olfat, has worked with some of the region's biggest stars, as well as an impressive list of international celebrity clients and personally oversees all courses. "We are very excited about this move to Dubai Investment Park. It's always been our ambition to educate and support aspiring make-up artists in the region and provide them with a robust environment for learning. Over the last two years, we have produced over 200 graduates and some of them are now teaching in the Academy. That's great validation for what we do - I can't wait to reveal the exciting new things in the pipeline for the Max Factor Academy," said Samira Olfat.
The academy's signature course is the Max Factor Professional Course, which spans 6 weeks and offers 12 modules covering the spectrum of make-up artistry including skin tones, face shapes, contouring, eye shadow, eyeliner, etc. It is also the only Knowledge and Human Development Authority (KHDA) certified professional make-up course in the UAE that is recognized in the GCC, guaranteeing the quality of learning and skills that are being imparted.
Graduates of the Max Factor Academy are part of a privileged few who have access to the exclusive Max Factor Network, which was initiated in order to better facilitate the needs of the growing number of make-up graduates. As part of the Max Factor Network, graduates receive mentorship, job placement opportunities, access to exclusive products before they are officially launched, free tutorials and a range of additional benefits.
Max Factor Academy is located next to Blowout&Go, the leading provider of high quality mobile blow-dry and hair styling services across Dubai, in Dubai in Investment Park.
Home
>>
Lifestyle Section