Home
>>
Travel & Tourism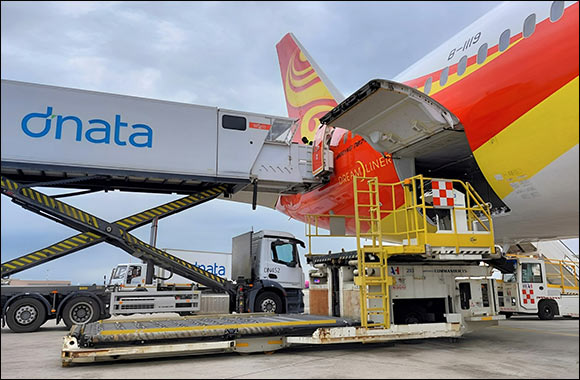 dnata's Airport Handling Secures Contract with Hainan Airlines in Milan
25 September 2023: Airport Handling, a joint venture of leading global air and travel services provider dnata, has been awarded a multi-year contract by Hainan Airlines to manage its ground handling operations at Milan Malpensa Airport (MXP).

The agreement will see Airport Handling provide a range of passenger, ramp and baggage services to the airline which will operate three weekly flights between Milan and Shenzhen Bao'an International Airport (SZX) in China, using a Boeing 787-9 aircraft.

Alberto Morosi, CEO of Airport Handling, said: 'We are proud and delighted to welcome Hainan Airlines to Milan Malpensa Airport and look forward to providing the highest level of quality and safety to the airline and its customers.

'We will continue to go the extra mile to be the most admired air and travel services provider and an employer of choice throughout our operations.'

Airport Handling is the leading air services provider at both Milan airports, Malpensa (MXP) and Linate (LIN). A trusted partner of over 60 airlines, the company's dedicated teams handle more than 25 million passengers and 96.000 flights annually. The majority stakeholder of Airport Handling is dnata, a global player in the combined air services industry, that serves more than 300 airlines at over 120 airports in 16 countries.

dnata is a leading global air and travel services provider. Established in 1959, the company offers quality and safe ground handling, cargo, travel, catering and retail services in over 30 countries across six continents. In the financial year 2022-23, dnata's customer-oriented teams handled over 710,000 aircraft turns, moved over 2.7 million tonnes of cargo, uplifted 111.4 million meals, and recorded a total transaction value (TTV) of travel services of US$ 1.9 billion.


Home
>>
Travel & Tourism Section