Home
>>
Entertainment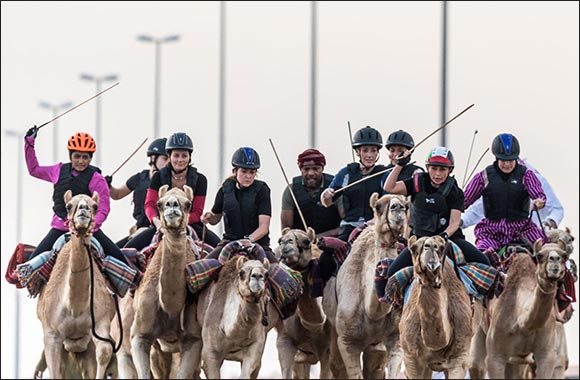 HHC Organises Trial Race ahead of the Camel Trek Marathon for UAE Expats
Dubai, November 26, 2020: A trial camel race is set to take place on Friday (27 November) at Dubai's Al Marmoom Racetrack at 5pm in preparation for the Camel Trek Marathon for UAE expats.

Organised by the Hamdan Bin Mohammed Heritage Center (HHC), this inaugural camel race aims to test participants from previous Camel Trek editions, and pave the way to new candidates willing to take the challenge of the marathon which will take place after the completion of the seventh edition of the Camel Trek in December.

The announcement of launching the annual Camel Trek Marathon for Expats was made last March, following the directives from His Highness Sheikh Hamdan Bin Mohammed Bin Rashid Al Maktoum, Crown Prince of Dubai. The Camel Trek Marathon is organised by HHC during the Crown Prince Festival for Arabian Camels every year.

Candidates from diverse nationalities and previous editions of the annual trek have registered for this trial camel race following HHC's registration announcement and training in June.

In its quest to realise the vision of Sheikh Hamdan and the government of Dubai in promoting cultural heritage events to spread peace and tolerance among nations of the world, lucrative prizes are allocated for the Camel Trek Marathon. Last year, more than Dh350,000 were allotted to all the winners in inaugural edition of the Camel Marathon.

7th Camel Trek
Meanwhile, new trekkers will sail deep into the UAE desert in the seventh edition of the Camel Trek that will kick off on November 29, and will conclude at Dubai's Heritage Village in Global Village on December 8, 2020.
Home
>>
Entertainment Section