Home
>>
Entertainment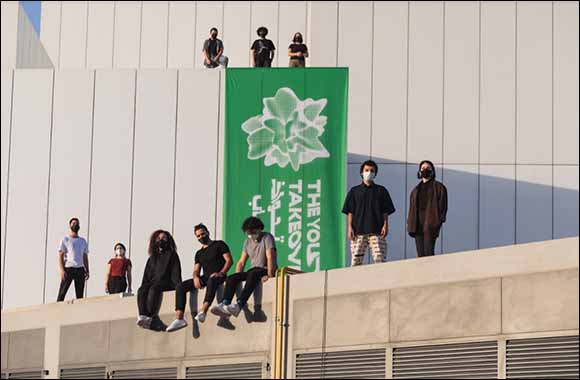 Breaking News: The Assembly Takes Over the Jameel Arts Centre for Two Weeks
● From October 30 to November 16, 2020, the Assembly will take over the Jameel Arts Centre with curated interventions and public programming addressing their chosen theme of 'Reassigning Value'
● 25 upcoming young UAE-based artists and creatives have produced new works to engage visitors and activate the Jameel

Dubai, United Arab Emirates | October 28, 2020
We, The Assembly, a collective of UAE-based artists and creatives (aged 18-24) announce that the youth are taking over the Jameel Arts Centre for two weeks, starting October 30, 2020. Over the past year we've developed ideas around our chosen theme of 'Reassigning Value', and selected and curated works by our peers – we're now ready to invite the public to come to the Jameel to see our exhibitions and engage with us via a series of virtual and real lifeevents, workshops and performances. Our theme is timely: we are exploring ways in which we are re-interpreting values across disciplines and reimagining the ever-changing complexities of our environment(s).
We -- Aliyah Alawadhi, Ashay Bhave, Saad Boujane, Tala Khalil, Dina Khatib, Mohammad Mhaisen, Arthur de Oliveira, Daniel H. Rey and Tasnim Tinawi -- commit today and through this Takeover to presenting original programming by and for the UAE youth, working with and under the guidance of Art Jameel. We believe that the works selected to be shown at the Jameel Arts Centre, side by side with their ongoing exhibitions, are part of a collective breakthrough; a recalibration of what it means to move and act in the world, maintain identity and shoulder adversity. We believe that in the face of informational and obligational overload, coupled with a downgrade in mobility, these works and our actions will describe our extended mental and sensory faculties, and the ways in which we are adapting to an accelerated, rapidly-maturing concept of responsibility.
This year, against all odds and challenges, we worked together to curate and produce immersive installations and site-specific works by 25 upcoming UAE-based artists and creatives. We created several activations featuring commissioned artists from the emerging local and regional milieu, and encapsulated our work in our blog Verticals.
The moment you enter the Jameel Arts Centre, you will experience works that respond to 9 curatorial prompts, in all corners of the Jameel, around it, outside it - in corridors, staircases and in-between spaces.
Our newly-commissioned installations intermingle with existing exhibitions, sharing space with Lawrence Abu Hamdan, Taysir Batniji, Lubna Chowdhary, Maryam Al Dabbagh, Hassan Khan, Michael Rakowitz, Larissa Sansour, and Conrad Shawcross.
We encourage you, frequent and new followers of the Jameel Arts Centre, in addition to our fellow students, creatives and aspiring change-makers, to experience this Takeover in all its forms, both physically at the Jameel, and online through our extensive public programme.
We intend to sing the courage in our work, and vow to magnify our role as members of the bold youth that will instigate change. The Influence of our form and colour now becomes clear. A green building, a green screen and a much greener future.
Home
>>
Entertainment Section