Home
>>
Real Estate & Retail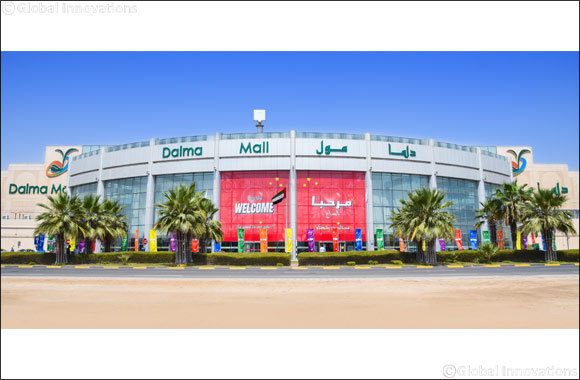 Customer Safety & Confidence – Dalma Mall Reopens With New Internal Customer Care Directives
Abu Dhabi - July 13, 2020: Dalma Mall, one of Abu Dhabi's iconic shopping destination, announces the official opening of the mall. Implementing extra measures, over and above the Government protocols, Dalma Mall successfully concluded its reopening strategy with the grand opening of the mall.
Along the opening, Dalma mall also announced the new customer care directives under their umbrella pandemic resolution programme – 'We care'. The new directives will work towards building customer trust and tangible safety standards.
Under this new order, strict daily measures along with extensive trainings to the ground staff and security is facilitated. Some of the measures include;
• All customers, shop staff and information desk employees at Dalma Mall to pass a thermal screening test before entering the premises.
• Sanitisation tunnels are installed at entrances for mall staff, retailer staff and customers.
• Deep disinfection with an intensified sanitisation programme on a daily basis
• Any deliveries from the mall will follow through a strict sanitisation process
Apart from the new customer care directives for the mall, another key initiative under the re-opening strategy was the 'retail partner management'. This part of the plan aimed to allow retail partners and ground staff to prepare and ensure their efforts to provide a captivating customer experience. This also helped stabilise the standards across all the stores that Dalma Mall is known for. As part of the retail partner management, the mall also ensured the testing of over 4000 retail staff members.
Commenting on the opening, Mr. Bhupinder Singh, General Manager & CFO – Dalma Mall, said; "While supporting the retail economy for the growth of UAE is important, health and safety of our customers is also of utmost priority. We worked very closely with the Government entities during the reopening plans and as a mall are confident to be responsible for our shoppers visiting. In line with our commitment, we have left no stone unturned to get our operations back in order with all safety protocols well in place."
Home
>>
Real Estate & Retail Section