Home
>>
Technology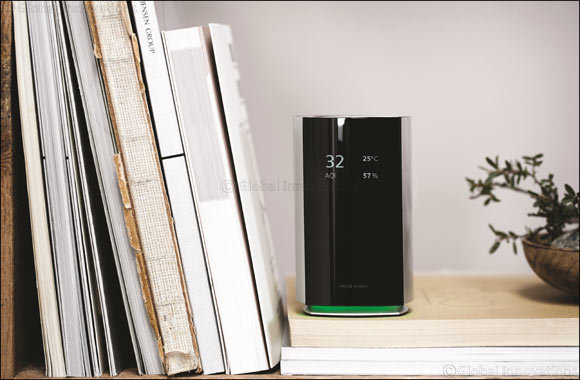 JACOB JENSEN launched in the UAE at ikonhouse
JACOB JENSEN, a Danish design brand known for its innovative technological pursuits, inaugurates wide range of lifestyle products, accessories and appliances in the GCC region
Launching at ikonhouse, Dubai, JACOB JENSEN introduces its brand to the region in the presence of Timothy Jacob Jensen, CEO and Chief Designer in Al Serkal Avenue
The JACOB JENSEN brand launches its wide range of collection of timeless pieces along with eternally modern style products at ikonhouse in the region
Dubai, UAE, May 3, 2016: JACOB JENSEN, a Danish design studio known for its pioneer industrial designs, inaugurates its premiere base in the GCC with a brand launch held at ikonhouse in the presence of its CEO and Chief Designer, Timothy Jacob Jensen. Introducing state-of-the-art smart technology with a difference with pure and enduring designs, JACOB JENSEN introduces to the region its collection of smart and cutting-edge innovation in the world of technology for the very first time in the Middle East on 3rdMay, 2016 at ikonhouse, Al Serkal Avenue.
Collaborating closely with a network of partners, Jacob Jensen Design produces and markets a broad range of lifestyle products under the brand of JACOB JENSEN. Its characteristic clean design language, created by Jacob Jensen and refined and developed further by his son Timothy Jacob Jensen, has proven remarkably time resistant and is still growing.
Timothy Jacob Jensen, CEO and Chief Designer, JACOB JENSEN, said, "We are pleased to tap into the flourishing market of the UAE, where design, form and functionality is increasingly non-negotiable. We are known to communicate innovation through pure minimalistic design, and are looking forward to introducing our rich heritage of design spanning over half a century in an equally cultured market such as the UAE. We are excited to launch the brand at ikonhouse, and hope for a fruitful alliance with the market here."
Scandinavia's oldest and most award-winning consultancy with over fifty years of insight into technology, communication and sustainability, JACOB JENSEN, the brand is set to raise the bar of innovation with the inauguration of its ground-breaking kitchen and living appliances and prized timepieces in the region.
The watch collection by JACOB JENSEN, is a contemporary classic icon defined by pure lines and simple shapes. Each watch has a quiet beauty rooted in the Jacob Jensen design tradition. The Kitchen Collection operating with a philosophy of less is more underpins the JACOB JENSEN kitchen collection. The elegantly practical appliances are ideal for everyday use complimenting every modern kitchen.
Known extensively worldwide for its Classic watch series –model 510 and 520, displayed at the Museum of Modern Art in New York –JACOB JENSEN design is set to establish base in the ikonhouse with its collection of toasters and kettles, timer scales, timepieces and air quality monitors that give the smart home a minimal, luxurious makeover.
The JACOB JENSEN series of kitchen appliances and timepieces will be available exclusively at ikonhouse, Al Serkal Avenue, Dubai. The watches were the first products marketed under the JACOB JENSEN trademark.
Home
>>
Technology Section