Home
>>
Education & Training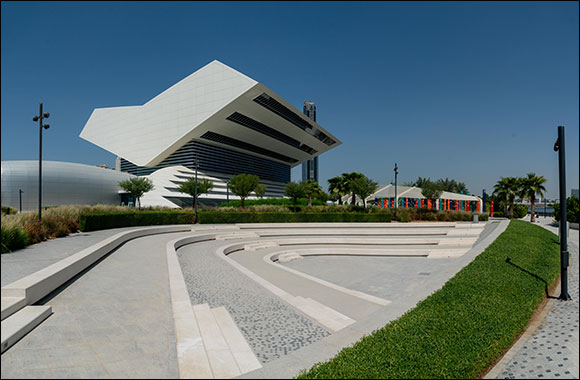 Mohammed Bin Rashid Library Launches 'A World in Your Language' Initiative to Read and Listen to Books in 13 Languages
Dubai, UAE, 20 September 2023: Driven by its humanitarian and cultural responsibility and within the framework of its vision to create a bridge of communication with the rest of the world, the Mohammed Bin Rashid Library (MBRL) announced the launch of a humanitarian knowledge project under the slogan 'A World in Your Language'. The project aims to remove barriers between different cultures by enabling readers of different nationalities to read and listen to books and knowledge resources in their native language.

Dr. Mohammed Salem AlMazrooei, Board Member of the Mohammed Bin Rashid Library Foundation, said: "There are knowledge resources around the world that not everyone can access or read due to the language barrier. This is how we came up with the idea of our initiative 'A World in Your Language', which deploys AI to enable visitors to read and listen to our knowledge resources in many languages."

Al Mazrooei added: "Knowledge is a bridge that connects cultures and generations, and this initiative constitutes a vision for the future of culture and knowledge in the region, where knowledge has no limits. The initiative stems from our beli
ef that every individual in society deserves access to knowledge regardless of their language. As the UAE is home to more than 200 nationalities who live together in harmony, this initiative also supports MBRL's strategy and vision to raise the scientific and cultural level of individuals, by providing quality services and information sources to help them become more efficient in their societies."

In its first phase, the initiative will allow visitors and members of the Mohammed Bin Rashid Library to read and listen to books from its knowledge treasures in several languages using AI technology, as part of its integrated strategy to keep pace with modern developments and adopt the latest technologies to serve society.
This pioneering knowledge initiative comes within the framework of MBRL's local, regional, and global efforts to keep pace with the latest technologies, support the UAE's comprehensive strategy in the cultural and knowledge sector, and contribute to enriching the intellectual, creative, and knowledge scene regionally and globally. This supports MBRL's sustainable vision to establish a culture of reading in society.

The initiative aims to help readers and researchers read and listen to print and digital books in various fields available in the library in several languages using AI technology. The initiative will enable readers to read and listen to any book or knowledge resource in their native language, through 13 available languages that are set to increase in future phases of the initiative.

The initiative will contribute to enhancing the universality of Arab literature, culture, heritage, and the Arabic language, introducing Emirati history and literature, and supporting promising writers, researchers, authors, and innovators in the UAE, through state-of-the-art simultaneous interpretation of their intellectual production in various fields of literature, science, arts, and other fields in different languages. This opens the door for them to reach the world.
MBRL aspires to become a unique model for the next generation of libraries, as it relies on the latest technologies of the Fourth Industrial Revolution to suit all segments of society by utilizing AI technology and an integrated library system with an AutoStore, an electronic retrieval system for books, a Digitization Lab, augmented reality (AR), and virtual reality (VR).
Home
>>
Education & Training Section