Home
>>
Lifestyle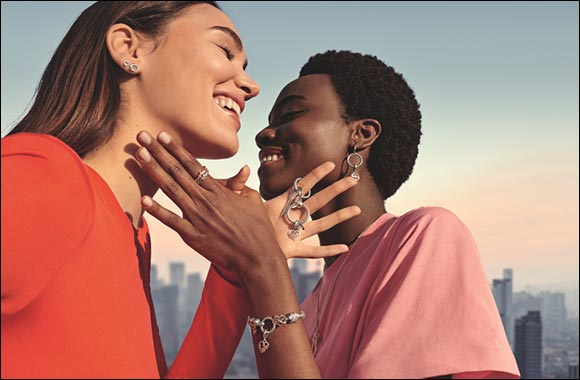 It's Your Story, Wear it your Way
New for 2022, Pandora presents even more ways to style your charms, with versatile Pandora Moments charm holders designed to fit effortlessly into your day-to-day lifestyle.
With our new charms and innovative charm holders, you can express all sides of your story and carry it with you, wherever you go.
"We want people to style what they love every day, so we've expanded on themes of family, friends and pets – keeping the focus on the relationships we cherish," say VP Creative Directors A. Filippo Ficarelli and Francesco Terzo. "Personalisation and inclusivity are fundamental to the collection. We want to give people special pieces they can tell their story with, through the language of Pandora."
The easy-to-style collection includes key rings, bracelets, earrings and interconnecting charms. A first for Pandora, the range also introduces products specifically for pets - including collars for cats and dogs and engravable tags, so you can match with your four legged friends. The range also launches a new leather-free fabric that is plant-based and antibacterial, to bring a unique texture to selected pieces.
Celebrate iconic friendships and wear it together with your best friend, or match perfectly with your pet. However you style it, express your story in new ways with Pandora's latest collection. Wear it together. Wear it for fun. Wear it over and over.
Home
>>
Lifestyle Section