Home
>>
Lifestyle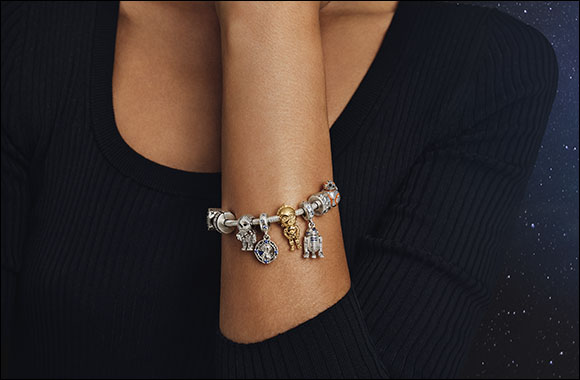 Pandora Launches New AR Filters Inspired by the Star Wars™ X Pandora Collection
October 04, 2020: Pandora, in collaboration with Lucasfilm, invites you to show your support for either the light or the dark side with the release of three new AR Filters. The filters launch alongside Pandora's Star Wars-inspired collection on 1 October. The filters give fans the opportunity to show their allegiances as they hunt for the Galactic Empire's ultimate weapon, the Death Star, as part of the AR experience.
Use the AR Face Filters to imitate Princess Leia'sTM signature braids or capture yourself wearing Darth Vader'sTM uniform. Available on both Pandora's Instagram account and Pandora's Facebook page, users can choose between the filters and their galactic backgrounds to show their support for either the light or the dark side. Fans will also be able to spot the Death Star with the AR World Cam Effect. Opening the filter, users will find the Death Star hovering in the sky and tapping the screen will switch between a realistic, outer view and a holographic view revealing the core of the space station.
UK Influencer Jessy Law joined Pandora to launch the new AR Filters, inviting fans across the world to do the same.
The Star Wars x Pandora collection celebrates a saga that captured the world's imagination with a 12-piece collection evoking the characters and symbols of the Star Wars galaxy.
Home
>>
Lifestyle Section