Home
>>
Technology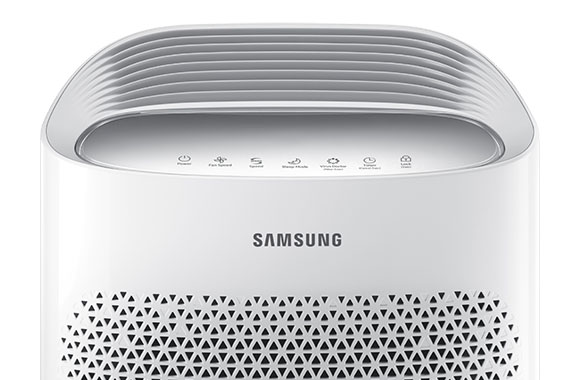 Samsung's Air Purifier: The Innovative Appliance Brining New Meaning to Indoor Air Quality
United Arab Emirates, September 22, 2020: In today's society, consumers are perhaps more conscious than ever before about the levels of indoor air quality. Health and well-being have emerged as a top priority for people of all age groups, with advancements in the science and medical fields illustrating the importance of promoting and encouraging measures to ensure endeavors in this direction are carried out at every opportunity.
Consumers require the air that they breathe to be purified. Recent events and the new normal have also placed an even greater emphasis on the need for adequate air quality. Although students are beginning to return to schools and universities, many professionals continue to work remotely, requiring an optimal environment in which they can conduct tasks proactively and productively.
As a leading technology innovator, Samsung Gulf Electronics remains steadfast in its commitment to introduce a broad range of innovative next-generation products that not only meet and exceed the demands and preferences of customers, but also reimagine experiences and deliver new value. Home appliances fall into this category, and our futuristic range of Air Purifiers represent the perfect solution for providing clean air indoors on every occasion:
World-class smart detection and display
Engineered to provide unrivaled efficiency and effectiveness, Samsung's Air Purifiers come installed with unrivaled dust and gas sensors that detect air quality in real time. One of the most groundbreaking advancements in the home appliance segment, these innovative systems immediately sense even the most miniscule air imbalance relating to dust and gas, complimenting Samsung's vision to provide a range of Air Purifiers designed with the health and well-being of consumers in mind. In the event dust and gas builds up, the Air Purifier constantly observes its surroundings. The 4-color indicator clearly shows results at all times using an LED light with four color variations, so consumers are immediately informed about how pure the air is. Blue indicates good air quality, followed by green, yellow, and red – with the latter signaling bad air quality.
Unrivaled filtration system
With cutting-edge capabilities and a world-class five-step filtration system, families can breathe the clean, fresh air synonymous with the outdoors in the comfort of their own homes as 99.97% of air particles are captured. The pre-filter absorbs coarse particles in the air, such as visible dust and pet hair, while the second e-charger filter releases static electricity that draws in dust particles. Meanwhile, the third, fourth, and fifth filters eliminate bad odors and harmful gases, invisible particles, and airborne microorganisms, respectively.
Contained carbon dioxide levels
Dying plants and burning fossil fuels are just two examples of how carbon dioxide (CO2) is produced, and this builds up when confined in a space without oxygen circulation. Samsung's Air Purifier will reduce carbon dioxide levels as it circulates air and purifies your surroundings. The unit operates quickly and effectively, with a comprehensive detection system, advanced sensors, and a display that provides precise information about current indoor air quality conditions. Using the SmartThings app, consumers can also keep up to date with air pollution levels and control the unit at any given moment.
External fumes and pollutants eliminated
Despite being inside the comfort of your own home, external fumes and pollutants can make their way inside through open windows and doors from motor vehicles, nearby industry sites, burning of fossil fuels, or toxic waste. Homes that are sufficiently ventilated can dispose of such hazardous and unwelcome elements. With the best filtration system available, Samsung's Air Purifier merges modern aesthetics and innovative technology to deliver fresh, clean air and eliminate such fumes and pollutants in the process.
Home
>>
Technology Section