Five Future 50 list features five changemakers from the Middle East and North Africa
From transforming healthcare in Saudi Arabia to make history by sending the first Arab country – the UAE – to Mars, this year's notable changemakers have set an inspiring example for all in a year unlike any other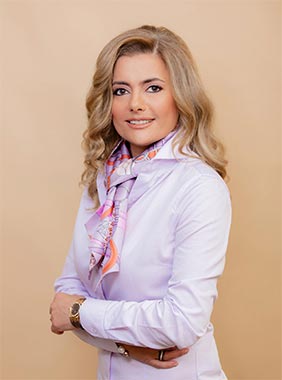 08 July 2021: Today, Project Management Institute (PMI) announced its second annual Future 50 list, which features 50 rising leaders using bold and innovative thinking to transform the world through notable projects. Five out of the 50 represent the Middle East and North Africa region, namely Saudi Arabia, UAE, Iraq, and Egypt. The 50 standout project leaders, highlighted in a new digital experience on PMI.org and a special issue of PM Network® magazine, represent a new generation of fearless, young innovators driving transformation and creating positive social impact across the globe.
All five MENA honourees – namely, Omran Sharaf, Senior Director and Project Manager of Emirates Mars Mission, Basrah Gas Company's Haneen Tuama, Hanan Al Maziad of King Faisal Specialist Hospital & Research Centre, Emaar Properties' Khaleel Baba, and Mohammed Baly of Orange Business Services — have played leading roles in pioneering ground-breaking advancements for the region.
PMI® research reveals that only 40 per cent of organisations say they prioritise attracting and hiring the next generation of project professionals. This year's iteration of the Future 50 list underlines the importance of innovation and empowering young leaders to develop new solutions to the challenges we face across the world. The list showcases what the MENA region's new generation of gifted thought leaders and changemakers can accomplish, spotlighting their ability to drive value for business and society now and in the future.
"In an exceptionally challenging year, this new generation of leaders have stepped to drive innovation around the globe," said Michael DePrisco, Chief Operating Officer of Project Management Institute. "With a deep sense of social responsibility, this next generation of leaders are deeply committed to protecting the natural environment, driving diversity, and fostering environments of inclusion, and making the world a better place. The 50 individuals featured on this list are each changemakers whose wide range of projects exemplify the power and potential of transformation."
To identify this year's Future 50 honourees, PMI reached out to hundreds of experts and stakeholders across the globe for nominations. A special committee vetted the rising leaders and narrowed the list of nominees. Finalists were then individually researched or interviewed to create a list representing a full spectrum of regions, industries, and achievements in The Project Economy – one in which people have the skills and capabilities they need to turn ideas into reality. While some honourees are Project Management Professional (PMP)® certification holders, others would not even describe themselves as project managers. What unites the Future 50 is a commitment to project work as the foundation for positive impact today and tomorrow.
Managing Director of PMI MENA, Grace Najjar said: "It is great to see our changemakers in the MENA region become young leaders – inspired advocates of change duly recognised by this year's edition of the Future 50 list. The MENA is a hub for the youth where they can shape organisations with their forward-thinking mindset. The youth in this region has led to expanding, building, and growing a workforce that will flourish and help develop a sustainable future. PMI MENA is committed to unlock the potential of the youth and the workforce of tomorrow."
The five chosen changemakers from the MENA region have gone above and beyond in affecting positive change and create a lasting social impact in the post-pandemic world. As opposed to stymying their efforts, COVID-19 only served to inspire and spur them on, accelerating their work and innovations. Be it distinguishing the UAE as the first Arab country to reach Mars or safeguarding the wellbeing of communities with the transformation of Saudi Arabia's healthcare system, the honourees' user-centric and forward-focused thinking allowed them to bring their ideas and initiatives to life across the region, making it a better place.
| | |
| --- | --- |
| | Previous Story : Global edtech leader upGrad earmarks USD 250 Million for M&A... |
| | |
| --- | --- |
| Next Story : Dp World, UAE Region Signs Lease Agreement With Petrochem Mi... | |