Home
>>
Events & Exhibitions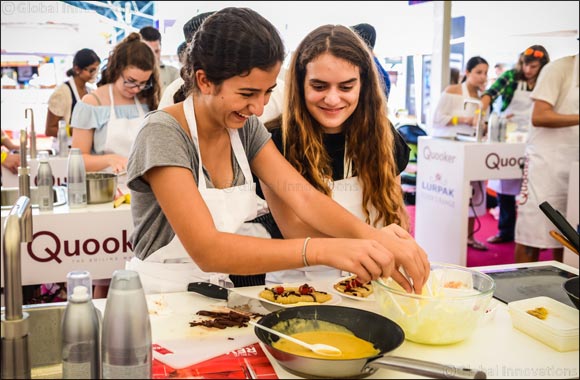 Taste of Abu Dhabi set for delicious new venue
Festival announces Zayed Sports City, the UAE's leading destination for entertainment, as its new home when it returns to Abu Dhabi from November 10–12
1 May 2016 – Abu Dhabi, UAE: Taste of Abu Dhabi, the Capital's favourite al fresco food, drink and music festival, is set to serve up its most memorable and entertaining extravaganza yet, starting with the announcement that Zayed Sports City will be the exciting new venue for this year's event.
Taking place at the Capital's popular destination from November 10–12, Taste of Abu Dhabi will again wow thousands of visitors with its world-renowned celebrity chefs, Cookery School and Chefs Theatre, topped off with an abundance of tantalising new features, restaurants and entertainment.
Chris Fountain, Managing Director of Turret Media, which organises the event, said: "After two incredibly successful years in Abu Dhabi, we're looking forward to attracting an even bigger local audience and delivering the best festival yet.
"We are confident that our exciting new venue at Zayed Sports City will help us achieve this with its central location, easy access and brilliant open facilities that promises a vibrant atmosphere."
Barry Bremner, General Manager, Zayed Sports City, added: "Taste of Abu Dhabi is a fantastic event for the community and we are thrilled to be hosting it this year. With a flexible facility and strong footfall, Zayed Sports City is a natural choice – we have great open spaces with easy access that will work well for everyone."
Taste of Abu Dhabi will take place from Thursday 10 to Saturday 12 November 2016 at the centrally located Zayed Sports City for the first time.
Home
>>
Events & Exhibitions Section