Dial up the Drama this Christmas
Professionally curated by the illamasqua art team, we have designed five christmas gifts sets that include a selection of our most desired products. Whether you long for a glittering eye, glowing highlight, elegant feline flick, or red festive lip, there's no doubt you'll be the one choosing whose worth of that mistletoe kiss.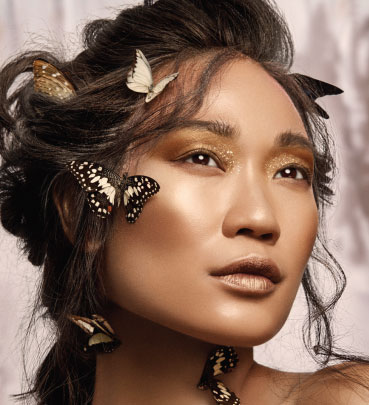 New Illamasqua Christmas Gift Sets
Available in Limited Edition Packaging Inspired by EXTINCT
Our 'Eyes That Hypnotise' gift set is perfect for bright, festive eyes while the 'Lip Slay' gift set adds a daring statement lip. Create a classic feline eye with a touch of golden glitter with the 'Insta Eye' set, paired with a nude lip shade from our 'Go Nude' Lip Set. Complete your look with our 'Chisel and Glow' set to add highlights and shadows. Charlotte Savoury, Illamasqua International Brand Ambassador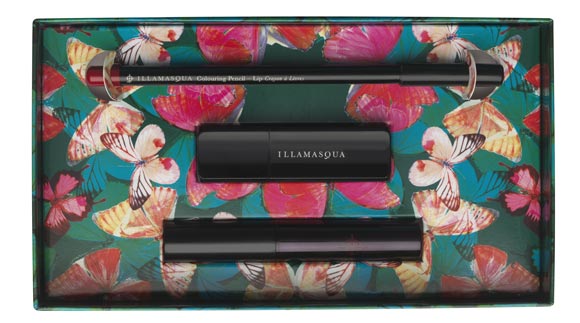 LIPS SLAY
The classic glamour puss lip. Create a colour intense, long lasting bold lip with Glamore Lipstick in Rockabilly. Add definition with the versatile and highly-pigmented Lip Colouring Pencil in Creative and finish by layering over Lip Lure in Sorbet for an intense 3D effect.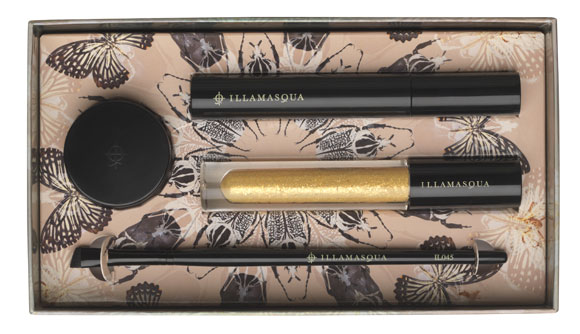 INSTA EYE
Reveal in a dramatic and glamorous eye look. Shape your eyes with our Angled Brush and cult classic Precision Gel Liner to create that perfect feline flick. Load up lashes with Masquara in Raven for added length and definition and finish with a veil of Broken Gold, your very own metallic liquid gold.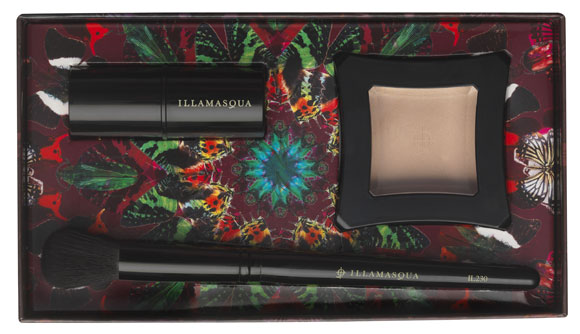 CHISEL & GLOW
Instant strobing in seconds. Define your face and carve a faultless contour using our award-winning Gel Sculpt. Our synthetic and super smooth Round Buffing Brush partners perfectly with Gleam Cream in Aurora to create a polished and show-stopping glow.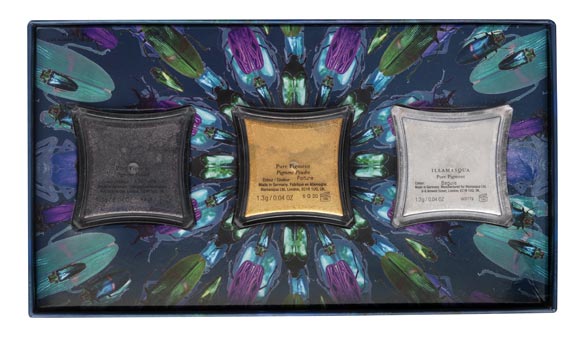 EYES THAT HYPNOTISE
Add a new dimension to your make-up. Metallic, high-shine, pure-colour powders that highlights your eyes, cheeks, lips and brows. Play with our range of Pure Pigments in Fortune (Yellow Gold), Beguile (Pearl Shimmer) and Alluvium (Midnight Blue) to create looks that can be mixed in with make-up or worn alone for an amplified highlight.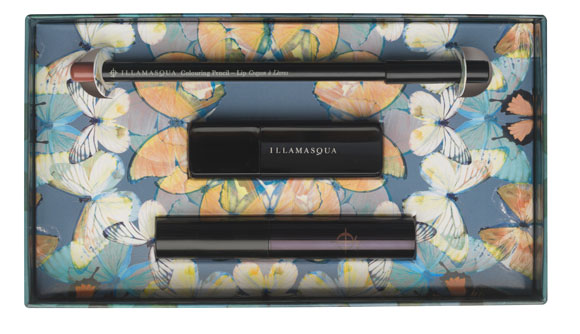 GO NUDE
Show us your nudes! Create a voluminous pout with Glamore Lipstick in Starkers, a colour intense nude lipstick with a long lasting satin finish. Define your lip shape with high-pigmented Lip Colouring Pencil in Woo and finish with a swipe of Lip Lure in Rose for a buttery texture.