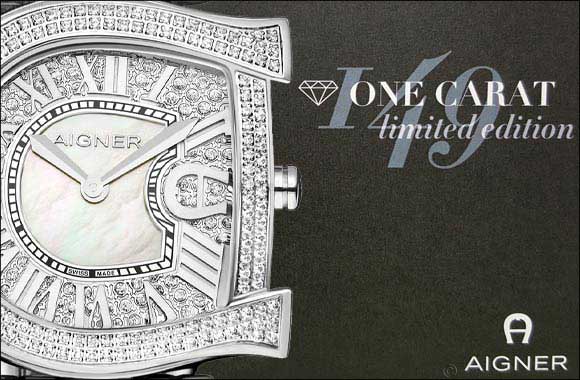 You and I are like diamonds: bright, rare and forever
Dubai, UAE, October 5, 2016: AIGNER One Carat diamond collection is the embodiment of a love that is eternal, magical and sage. A kaleidoscope of light, love and lucidity – this incandescent testament of love is exclusively crafted to grace the spirit and person of your soulmate.
Available in 149 pieces each, AIGNER One Carat collection reinforces the timelessness of love and exudes radiance beyond compare.
Cast in sheens of gold and silver, this elegant timepiece, featuring Roman hours and a jeweled mother-of-pearl dial scripts tales of love with intelligent craftsmanship, meticulous detailing and poetic splendor.
Life is ephemeral but love is everlasting – laced with a symphony of 280 diamonds, AIGNER immortalizes beauty and diamond in the craft of its stunning one carat vault of elegant timekeeping.
The limited edition AIGNER One Carat timepieces are available at Paris Gallery outlets across UAE.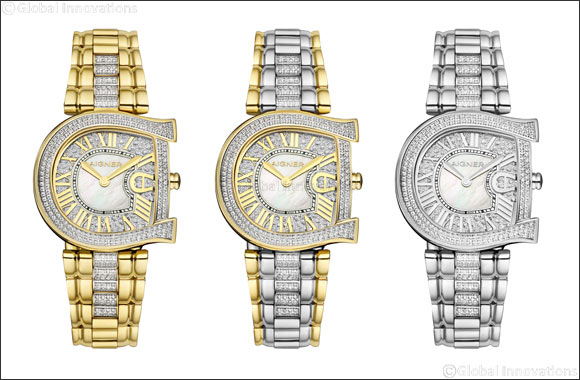 Enigma in Gold
Laced with a symphony of 280 diamonds, the AIGNER One Carat Arco is a sinful rendition of soulful Broadway where glamour and drama inch the design of this timepiece – available in a limited 149 pieces. A mother-of-pearl dial captures every ticking moment on this gorgeous statement of luxury.
Tones of luxury
An opera of silver and gold concludes in an extravagant climax of a stunning mother-of-pearl dial featuring Roman hands. The timepiece, limited edition with only 149 pieces, is the mellifluous music of 280 diamonds strung together by a two-tone bracelet.
Silver of the moon
AIGNER transforms the tranquility of the moon into a timepiece – a celestial mother-of-pearl dial is cased within a chateau of radiance that courses gracefully into a silver plated bracelet. The brilliance of 280 diamonds and the intricate detailing makes the limited edition timepiece an admirable deed of the Atelier's precision. Only a limited 149 pieces are available.